About Movie
After the events in the previous film, Secret Service agent Mike Banning finds himself framed for an assassination attempt on the President. Pursued by his own agency and the FBI, Banning races to clear his name and uncover the real terrorist threat which has set its sights on Air Force One.
Basic Details
Release Date:
21 August 2019
Production Country:
United States of America
Original Language:
English
Production Company:
Millennium Films, Campbell Grobman Films, Eclectic Pictures, G-BASE
Tagline:
Loyalty Is Under Fire. Fallen. Framed. Forced to Fight for His Life.
Movie Crew
Director:
Ric Roman Waugh
Screenplay:
Robert Mark Kamen
, Matt Cook
, Ric Roman Waugh
Producer:
Gerard Butler
, Alan Siegel
, Matthew O'Toole
, Les Weldon
, Yariv Lerner
, John Thompson
Movie Cast
Gerard Butler
Mike Banning
Morgan Freeman
Allan Trumbull
Jada Pinkett Smith
FBI Agent Thompson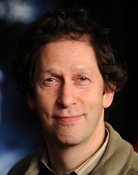 Tim Blake Nelson
Vice President Kirby
Piper Perabo
Leah Banning
Danny Huston
Wade Jennings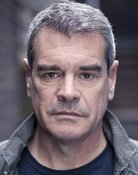 Mark Arnold
CIA Director James Haskell
Chris Browning
Militia Man
Frederick Schmidt
Travis Cole
Stuart McQuarrie
Doctor Siebertz
Movie Review
No review for this movie.