About Movie
Peter Parker and his friends go on a summer trip to Europe. However, they will hardly be able to rest - Peter will have to agree to help Nick Fury uncover the mystery of creatures that cause natural disasters and destruction throughout the continent.
Movie Related Video
Basic Details
Release Date:
28 June 2019
Genres:
Action, Adventure, Science Fiction
Production Country:
United States of America
Original Language:
English
Production Company:
Marvel Studios, Columbia Pictures, Pascal Pictures, Sony Pictures
Revenue:
$1,131,450,163.00
Tagline:
It's time to step up.
Movie Crew
Producer:
Kevin Feige
Director:
Jon Watts
Screenplay:
Erik Sommers
Producer:
Amy Pascal
Movie Cast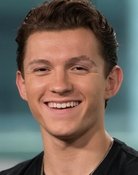 Tom Holland
Peter Parker / Spider-Man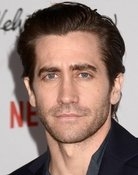 Jake Gyllenhaal
Quentin Beck / Mysterio
Zendaya
Michelle "MJ" Jones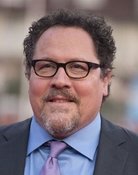 Jon Favreau
Harold "Happy" Hogan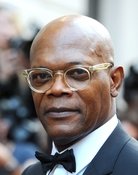 Samuel L. Jackson
Nick Fury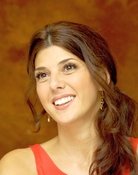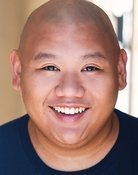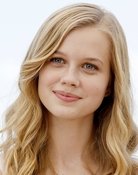 Angourie Rice
Betty Brant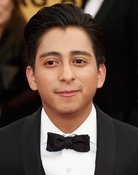 Tony Revolori
Eugene "Flash" Thompson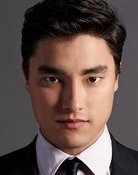 Martin Starr
Mr. Harrington
Jorge Lendeborg Jr.
Jason Ionello
Cobie Smulders
Maria Hill
Dawn Michelle King
E.D.I.T.H. (voice)
Joshua Sinclair-Evans
Josh Spinelli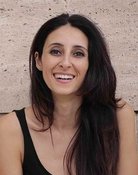 Giada Benedetti
Italian Customs Office
Tyler Luke Cunningham
Tyler
Sebastian Viveros
Sebastian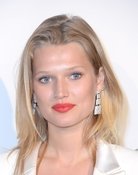 Toni Garrn
The Seamstress
Peter Billingsley
William Ginter Riva
Nicholas Gleaves
Guterman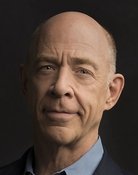 J.K. Simmons
J. Jonah Jameson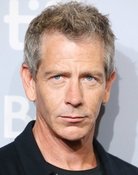 Ben Mendelsohn
Talos (uncredited)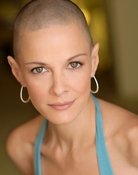 Sharon Blynn
Soren (uncredited)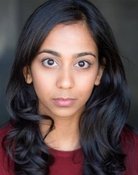 Anjana Vasan
Queens Reporter
Evelyn Mok
Queens Reporter
Brian Law
Queens Reporter
Jeroen van Koningsbrugge
Dutch Soccer Hooligan 1
Michael de Roos
Dutch Soccer Hooligan 2
Jan-Paul Buijs
Dutch Soccer Hooligan 3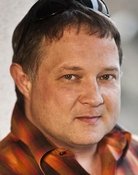 Lukáš Bech
Helpful Dutch Man
Alessandro Giuggioli
Italian Street Vendor
Al Clark
Cowboy Plane Passenger
Tatiana Lunardon
Italian TV Newsreader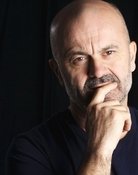 Sergio Pierattini
Venetian Glassblower
Keon Kendrick
Flight Attendant
Samantha Mishinski
Student
Davina Sitaram
London Tourist
Géraldine Lamarre
Traffic Warden
Giuseppe Andriolo
Caricaturist
Rocco Wu
Peter's Art Classmate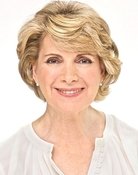 Tina Simmons
German Executive (uncredited)
Adrian Mozzi
Venice Local
Kath Leroy
Czech Traditional Dancer (uncredited)
Amanda Musso
Carnival Hot Girl (uncredited)
Paul Slim
Tourist (uncredited)
Dale Wilder
German Office Worker (uncredited)
Jo Wheatley
Armed Security Officer (uncredited)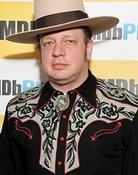 Joe David Walters
Pawn Shop Owner (uncredited)
Jessica VanOss
Student (uncredited)
Lesdy Vanessa
Tourist (uncredited)
Oskar Ulvestad
Street Pedestrian (uncredited)
Emily Tebbutt
Venice Tourist (uncredited)
Lucas Antoine Starrets
Tourist (uncredited)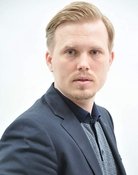 Joakim Skarli
London Tourist (uncredited)
Ilya Tank Shilov
Venice Tourist (uncredited)
Karen-J Sear
American Tourist (uncredited)
Alessandro Sciarra
Screaming Kid (uncredited)
Susanne Schraps
Berlinerin (uncredited)
Monae Samone
Midtown High Student (uncredited)
Daniel Ryves
Dad Collecting Kids (uncredited)
Ray Rosario
TSA Agent (uncredited)
Emmanuel Rodriguez
Airport Traveler (uncredited)
Cailan Robinson
Victoria's Crew (uncredited)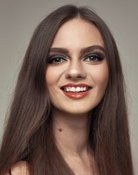 Faith Logan
High School Student (uncredited)
Sofia Renee
High School Student (uncredited)
Mike Ray
Passerby (uncredited)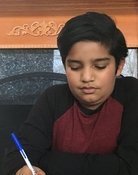 Jivan Xander Ramesh
Pedestrian (uncredited)
Martin Polak
Czech Reveler (uncredited)
Annie Pisapia
Traveler (uncredited)
Aleksandrs Petukhovs
London Passerby (uncredited)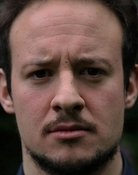 Luigi Petrazzuolo
Gondolier (uncredited)
Clay Pel-is
London Tourist (uncredited)
Hiten Patel
British Station Staff (uncredited)
Karen Parks
Charity Event Attendee (uncredited)
Daniel Olson
Czech Guy (uncredited)
Brendan Murphy
Police Officer (uncredited)
Julia Mollin
Flute Player (uncredited)
Anthony Molinari
Mob Guy (uncredited)
Bradley Wj Miller
Passerby (uncredited)
Aristou Meehan
Italian Boy (uncredited)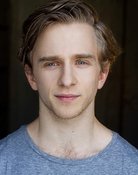 Antonín Masek
Bellboy (uncredited)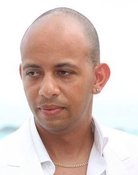 Tyrone Love
Venice Wedding Guest (uncredited)
Joseph Long
Mob Boss (uncredited)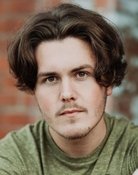 Gavin Lee Lewis
Londoner (uncredited)
Rich Lawton
Journalist (uncredited)
Jimena Larraguivel
Mexican Villager (uncredited)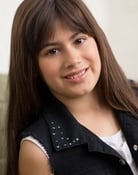 Hannah Kurczeski
Student (uncredited)
Camille Kinloch
Midtown High School Student (uncredited)
Daham Kandanarrachchi
London Passerby (uncredited)
Timothy Christian Jansen
High School Student (uncredited)
Theo Ip
Tourist (uncredited)
Roman Ibragimov
Bar Customer (uncredited)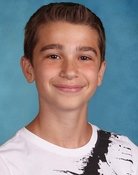 Michael Iacono
Airport Kid Traveler (uncredited)
Chris Hyacinthe
Sneezy Tour Guide (uncredited)
Patrick Holly
Partygoer (uncredited)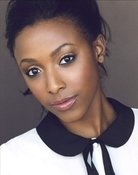 Meagan Holder
Pretty Tourist (uncredited)
Michael Hennessy
Hotel Guest (uncredited)
Nicholle Hembra
Saved Londoner (uncredited)
Jake Hanson
Rooftop Dad (uncredited)
Thomas Goodridge
Tourist in Venice (uncredited)
Cynthia Garbutt
Charity Dinner Guest (uncredited)
Massi Furlan
Flight Attendant (uncredited)
Vincent Frattini
Venice Local (uncredited)
Ferroz Fernandez
Tourist in Venice (uncredited)
Ria Fend
Tourist in Venice (uncredited)
Charlie Rhea Esquér
Mexican Survivor (uncredited)
Andrew Dunkelberger
Courier (uncredited)
Kristianne-Kaith Domingo
Passerby (uncredited)
Leonys Delossantos
Guy Staring at Spider-Man (uncredited)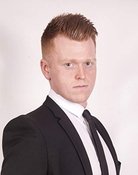 Peter Dawson
Tourist in Venice (uncredited)
Jaylen Davis
ourist (uncredited)
Kevin Daigneault
Police Officer (uncredited)
Tiziana Coste
Local Venetian (uncredited)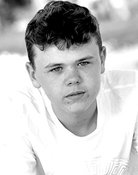 Sean Coleman
Yearbook Student (uncredited)
Victoria Coburn
Passerby (uncredited)
Shafali Rani Chung
London Tourist (uncredited)
Sam Chuck
High School Student (uncredited)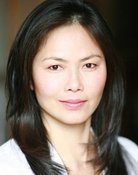 Daphne Cheung
Passport Clerk (uncredited)
Komal Charania
High School Student Boom Operator (uncredited)
Jake Cerny
Airport Traveler (uncredited)
Dian Cathal
American Reporter (uncredited)
Hélène Cardona
Austrian Backpacker (uncredited)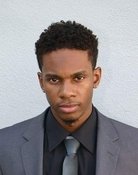 Darren Lee Campbell
Victoria's Crew (uncredited)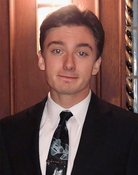 Eric Patrick Cameron
Midtown High Student (uncredited)
Gianni Calchetti
Venetian Fish Stall Owner (uncredited)
Sokol Cahani
Mob Boss (uncredited)
Ken Byrd
Post Office Customer (uncredited)
Graham Burton
London Passerby (uncredited)
Dante Brattelli
High School Student (uncredited)
Paolo Braghetto
Poliziotto (uncredited)
Luigi Boccanfuso
Italian Builder in Venice (uncredited)
Bruno Bilotta
Mob Boss (uncredited)
Avondre E.D. Beverley
High School Student (uncredited)
Pierre Bergman
Venice Fish Seller (uncredited)
Anna Benamati
Shop Owner in Venice (uncredited)
Tuwaine Barrett
Officer Bristow (extended cut)
Blair Barnette
Queens Reporter (uncredited)
Peter Bankolé
Mob Boss (uncredited)
Sitara Attaie
Dutch Lady (uncredited)
Peter Arpesella
Airplane Pilot (uncredited)
Vincent Angel
Midtown High Student (uncredited)
Kristen Alminta
Police Officer (uncredited)
Maria Alexandrova
Tourist in Venice (uncredited)
Shari Abdul
High School Reporter (uncredited)
Hemky Madera
Mr. Delmar (extended cut)
Movie Review
SWITCH.
The whole film is a relentless flurry of action and adventure from the get-go, with the man himself sporting no less than four different spider suits (for all the mega fans out there). Maria Hill (Cobie Smulders) gets a look-in once again after her very disappointing absence from 99.99% of 'Endgame', but she's wasted on screen, serving little to no purpose. And while this film finally gives us a Peter/MJ love story, it's all too familiar territory - not because of the characters involved but because we saw Peter pursue a crush in 'Homecoming'. We also saw him try to balance the student/hero sides of his life then too. This is THIS Peter Parker's fifth time on the rollercoaster. We've seen him and fell in love with him as the sweet, innocent kid who had greatness thrust upon him and his thirst to be a superhero. He had his shot in the ring - several times in fact - and now we need to see him grow, but they've just given us much of the same. We need to know where this is going, not just watch a kid play dress-ups time and time again.
- Jess Fenton
Read Jess' full article...
https://www.maketheswitch.com.au/article/review-spider-man-far-from-home-in-a-post-iron-man-world-spideys-still-the-same-insecure-kid
ZHidayaturahman
Amazing movie!!
msbreviews
If you enjoy reading my Spoiler-Free reviews, please follow my blog :)
First of all, this is a spoiler-free review of Far From Home, but NOT of Avengers: Endgame! So, if you still didn't watch the latter or heard what happens in it (by some inexplicable reason), this is a SPOILER WARNING for the events of that era-ending film. Moving on to the web-slinger, this sequel is everything it should be and a bit more. It beautifully encapsulates how everyone's feeling about the central death of Endgame, especially Peter Parker. I wished Jon Watts would put a lot of focus into Spider-Man's grief and I hoped that a big part of the plot would be him just having to deal with the fact that his mentor/father figure is gone. He can't continue to just be the friendly neighborhood Spider-Man. He needs to grow up and become what everyone expects of him: to be the best of them all.
Watts does all of it. There are so many emotionally powerful dialogues featuring Nick Fury or Happy (Jon Favreau) or even just moments with Tom Holland just standing alone and having to breathe through the pain of losing someone you love. The pressure that everyone is putting on his shoulders is immense, maybe too much for a simple teenager, but he's everything but simple. I love every single bit of story dedicated to Peter and Tony Stark's (Robert Downey Jr.) relationship. Chris McKenna and Erik Sommers wrote a wonderful screenplay, and Jon Watts executed it seamlessly. However, the reason why all of this works is due to Tom Holland's performance.
He said in an interview he would play Spider-Man until he can and until producers let him. I hope he stays around for years without end. He's not only my favorite on-screen Spider-Man but my favorite on-screen Peter Parker as well. I love how he spends most of the movie holding on to his feelings, and in the last act, he just lashes out because he can't take it anymore. He left my eyes close to tearing up in probably the best dialogue of the film with Happy. As a superhero, he perfectly embodies what Spidey is all about, and Holland has the plus of doing most of his action stunts. As a teenager, he's incredibly funny, innocent, and he still doesn't know how to deal with falling in love or having a crush, which leads me to the second of the three main storylines of this movie: his relationship with MJ.
Zendaya did get some criticism from fans who, well, don't like the fact that MJ is not the same one as in Sam Raimi's original trilogy (physically and psychologically). Same for Holland and the fact that this Spider-Man has a lot more "gadgets" than Tobey Maguire's. For those people, I only have one advice: understand that this is a distinct universe with different takes on characters we know and with other stories to tell which are, in fact, the closest we had to the comics so far. The sooner you accept this, the easier will be for you to enjoy these films. Having that in mind, MJ didn't have much to do in Homecoming. Actually, she was even played as a post-credits twist so that the sequel could focus more on her … and it did.
Their relationship gradually evolves throughout the movie smoothly and realistically. They're teenagers! Having their first crush, trying to come up with a good time and place to tell the other they like them, being nervous when they're together and being anxious when they're separated … Watts handled this subplot very well. It didn't feel forced (rom-coms should take some tips), Zendaya and Holland's chemistry is palpable, and I love this new MJ. Most of the superhero's lovers are the cliche damsel in distress, always needing saving and making dumb decisions. Zendaya's MJ not only can handle herself, but she has an unique personality that makes her stand out.
Finally, the third and last storyline relies on Mysterio (Jake Gyllenhaal). I can't really get in-depth about this character because he has a massive impact on the narrative, but I can guarantee that Gyllenhaal makes this character work. I like how they approached Mysterio, but if it wasn't for the outstanding actor that Gyllenhaal is, Far From Home would have suffered a bit. The relationship between him and Spider-Man is well-developed, but the character of Mysterio lacked better treatment. There's an exposition dump midway through the runtime that's just horrible. Really, really bad. However, the film moves on and gets better until it reaches the last 45 minutes, which are unbelievable.
I will always prefer a slow start and a fantastic finish than the other way around. Far From Home struggles with the first two acts' pacing, but the last one compensates that with some of the best action a Spider-Man movie ever had! There are so many sequences where our superheroes are just going at it, flying and swinging across buildings, bridges, and rivers like we've seen before, only better. The CGI looked like it could be excessive in the trailers, but instead, it's some of the best Marvel has shown us. Nevertheless, the jaw-dropping scenes are some that involve illusions, very much like Dr. Strange (Benedict Cumberbatch) had in his origin flick. Spider-Man has two memorable sequences (the VFX here are mind-blowing), one of which incorporates a certain superpower not seen in the MCU so far (officially, at least). The kid in me was smiling with pure joy, let's write that.
It's on par with Homecoming. One is better than the other in various areas, but they're extremely different, so comparing them might be unfair. The first had the goal of introducing a "new" character to the MCU, so the focus relied solely on Peter Parker having to deal with his powers and being the friendly neighborhood Spider-Man. This sequel is set so far away from the origin story and so much happened between these two that if people chose to watch them back-to-back, they wouldn't understand much of what's going on. Nevertheless, Far From Home still has its own issues.
Like I wrote above, the first two acts struggle with its pacing. While it's refreshing to watch Spider-Man in other cities besides New York, the transitions between them are ridiculously fast, especially one that takes Peter Parker to another country in such an illogical way. The film tries to play off these less rational moments with comedy bits quite often and sometimes it just doesn't work, affecting both the tone and pacing. I liked Ned in Homecoming, and I also enjoyed his presence here, but this time he almost felt like just a comic relief guy instead of that essential "sidekick" to Spider-Man. Michael Giacchino's score is good, but for some reason, I couldn't really connect with it, which I think it's the first time I don't exactly love Giacchino's themes. Finally, the comedy skits could be better, they don't land that many times and the one supposedly funny scene I remember is the absolute worst.
All in all, I still had a blast! I think I prefer Far From Home to Homecoming since the latter deals with a much more complex and emotionally compelling story than the origin flick. The action is some of the MCU's best and definitely as great as Spider-Man's action ever was, featuring some mind-bending, astonishing sequences. The cast is brilliant, especially Tom Holland who cements his spot as the best on-screen web-slinger ever. Zendaya and Jon Favreau are also amazing, but I have to praise Jake Gyllenhaal's performance because he's just awesome every single time. It's the movie the MCU needed after the tragic events of Endgame. It works because we feel what Peter Parker's feeling and we can deal with our grief with the help of Spider-Man's journey in this film. Aside from some minor problems with pacing, comedy, and exposition, the last act plus the two post-credits scenes, which have a tremendous impact on the movie and on what's to come on Phase Four, are more than enough for you to go see this film at the theater. Don't miss it!
Rating: B+
Columbusbuck
Problems: I thought the Gyllenhaal character was corny, Spidey taking selfies too out of character for a selfless hero, and the Fury twist throughout the movie really unnecessary.
What I liked: Tom Holland continues to be a charming actor.
Gimly
There's a some things in _Spider-Man: Far From Home_ that I personally didn't love. But I got **exactly** what I wanted from Mysterio, and that was so important to me. It's pretty amazing that the MCU is twenty three films deep, and they're still bringing out this sort of quality. I know this series is not for everyone. But until they start making movies I don't like, I'm gonna keep showing up.
_Final rating:★★★½ - I really liked it. Would strongly recommend you give it your time._
Per Gunnar Jonsson
I just came home with the kids from the cinema where we had watched Spider-Man: Far From Home so I thought I would write a few lines while it was still fresh in my mind.
I have to say that it was a decent enough movie. I didn't exactly regret having forked out the money to watch it in the cinema but that's about it. It's far from a great movie and the end scene…well it's a typical really crappy Hollywood ending where the writer cannot be bothered to spend time creating something intelligent so he just goes for the usual sensationalist cliffhanger bullshit.
As with the previous movie, Spider-Man: Homecoming, this is a Spider-Man for kids, or at least younger people, movie which perhaps is part of why I am somewhat lukewarm towards it. This one did not feel as childish as the previous one but there is still a lot of teenage angst and rubbish in it. The plot is of course highly predictable as well.
The special effects on the other hand are quite good and essentially what makes the movie worth watching. At least to me. The end fight with hundreds of those drones flying around intermixed with Mysterio's illusions where quite cool. A bit over the top perhaps but cool nonetheless.
JPV852
I liked it okay, I guess. Tom Holland was good and shared good chemistry with Zendaya and some of the action was okay, but the so-called plot was rather weak and how it forced into the Iron Man movies fell flat, as did Gyllenhaal post-turn including an awkwardly written exposition scene. Definitely not as good as Homecoming and really reminded me why Marvel proper (mostly) is better at this than Sony-Marvel.
belemo
Great family movie. Has enough comedy, action, and drama to keep you entertained. Love how the villain played on poor old Spideys naiveness. Underwhelming ending though.