About Movie
Kay and Jay reunite to provide our best, last and only line of defense against a sinister seductress who levels the toughest challenge yet to the MIB's untarnished mission statement – protecting Earth from the scum of the universe. It's been four years since the alien-seeking agents averted an intergalactic disaster of epic proportions. Now it's a race against the clock as Jay must convince Kay – who not only has absolutely no memory of his time spent with the MIB, but is also the only living person left with the expertise to save the galaxy – to reunite with the MIB before the earth submits to ultimate destruction.
Movie Related Video
Basic Details
Release Date:
03 July 2002
Genres:
Action, Adventure, Comedy, Science Fiction
Production Country:
United States of America
Original Language:
English
Production Company:
Parkes+MacDonald Image Nation, Columbia Pictures, Amblin Entertainment, Sony Pictures
Tagline:
Same Planet. New Scum.
Movie Crew
Producer:
Walter F. Parkes
Director:
Barry Sonnenfeld
Producer:
Laurie MacDonald
Screenplay:
Barry Fanaro
Screenplay:
Robert Gordon
Movie Cast
Tommy Lee Jones
Kevin Brown, Agent Kay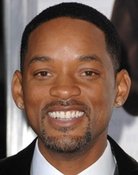 Lara Flynn Boyle
Serleena
Johnny Knoxville
Scrad/Charlie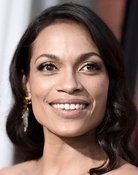 Rosario Dawson
Laura Vasquez
Patrick Warburton
Agent Tee
Colombe Jacobsen-Derstine
Hailey
Peter Spellos
Captain Larry Bridgewater, The Motorman
Michael Rivkin
the man with Harvey, the dog
Michael Bailey Smith
Creepy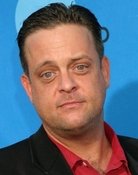 Lenny Venito
New York guy
Howard Spiegel
New York guy
Alpheus Merchant
MIB guard
Jay Johnston
the younger Pizza Parlor MIB agent
Joel McKinnon Miller
agent
Rick Baker
MIB Passport Control Agent
Martha Stewart
Martha Stewart
Nick Cannon
MIB Autopsy Agent
Jeremy Howard
Bird Guy Alien / Postal Sorting Alien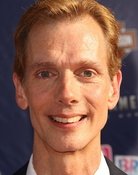 Peter Graves
Peter Graves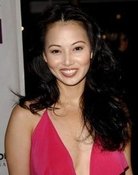 Linda Kim
Ambassador Lauranna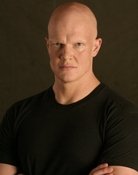 Derek Mears
Mosh Tendrils
Tim Blaney
Frank the Pug (voice)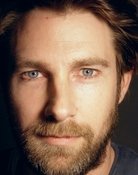 Derek Cecil
Repairman Agent
Peter Spruyt
MIB Customs Agent
Kevin Cotteleer
MIB Customs Agent
Marty Belafsky
MIB Customs Agent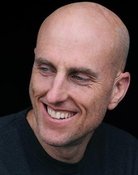 Tom Whitenight
MIB Agent C
Andre Blair
Central Park Agent
Mary Stein
Bird Lady Alien
Martin Klebba
Family Child Alien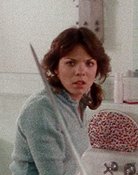 Denise Cheshire
Family Mom / Locker Alien
Ernie Grunwald
Young Postal Employee
Chloe Sonnenfeld
Elizabeth, Young Girl at the Post Office
John Andrew Berton Jr.
Split Alien Guy
William E. Jackson
Eye Guy
Paige Brooks
'Mysteries in History' Lauranna
Stephanie Kemp
Neuralyzed Mother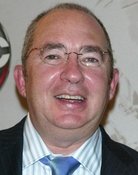 Barry Sonnenfeld
Neuralyzed Father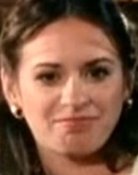 Brooke Bennett
Neuralyzed Daughter
Michael Dahlen
Flesh Balls
Kevin Grevioux
Pineal Eye
Greg Ballora
Sleeble (voice)
Carl J. Johnson
Gleeble (voice)
Thom Fountain
Neeble (voice)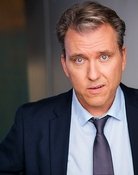 Brad Abrell
Mannix (voice)
Richard Pearson
Gordy (voice)
Movie Review
dgood826
I'd say the movie holds up a lot better all these years later because 1. it's not right after the first MIB and my expectations weren't super high and 2. after years of seeing Will Smith either not care enough about the movie to try or try too hard to get an Oscar it was awesome to just see him having fun and doing what he does best again. You can read more of my review here: https://imdgflicks.wordpress.com/2017/06/29/throwback-thursday-movie-review-men-in-black-ii/
Gimly
I don't know that _Men in Black II_ is really thaaat much worse than the rest of the trilogy, as most other people seem to think. I mean, in my opinion, it's actually better than the third. But these are all basically the same movie. So they can only go so right or so wrong from one to the other to the other. It's not awful (well, the faces on that poster are, my god), but it's not like... good.
_Final rating:★★½ - Had a lot that appealed to me, didn't quite work as a whole._