About Movie
In April of 1945, Germany stands at the brink of defeat with the Russian Army closing in from the east and the Allied Expeditionary Force attacking from the west. In Berlin, capital of the Third Reich, Adolf Hitler proclaims that Germany will still achieve victory and orders his generals and advisers to fight to the last man. When the end finally does come, and Hitler lies dead by his own hand, what is left of his military must find a way to end the killing that is the Battle of Berlin, and lay down their arms in surrender.
Basic Details
Release Date:
08 September 2004
Genres:
Drama, History, War
Production Country:
Austria, Germany, Italy
Original Language:
German
Production Company:
Rai Cinema, Constantin Film, Norddeutscher Rundfunk, Österreichischer Rundfunk, Degeto Film, EOS Entertainment, Westdeutscher Rundfunk
Tagline:
April 1945, a nation awaits its … Downfall
Movie Crew
Producer:
Bernd Eichinger
Director:
Oliver Hirschbiegel
Screenplay:
Bernd Eichinger
Movie Cast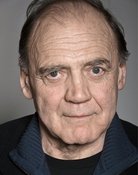 Alexandra Maria Lara
Traudl Junge
Corinna Harfouch
Magda Goebbels
Ulrich Matthes
Joseph Goebbels
Christian Berkel
Prof. Dr. Ernst-Günter Schenck
Thomas Kretschmann
SS-Gruppenführer Hermann Fegelein
Ulrich Noethen
Reichsführer SS Heinrich Himmler
Birgit Minichmayr
Gerda Christian
Rolf Kanies
General der Infanterie Hans Krebs
Justus von Dohnányi
General der Infanterie Wilhelm Burgdorf
Michael Mendl
General der Artillerie Helmuth Weidling
André Hennicke
SS-Brigadeführer Wilhelm Mohnke
Christian Redl
Generaloberst Alfred Jodl
Götz Otto
SS-Hauptsturmführer Otto Günsche
Thomas Limpinsel
Kammerdiener Heinz Linge
Thomas Thieme
Martin Bormann
Donevan Gunia
Peter Kranz
Matthias Habich
Prof. Dr. Werner Haase
Alexander Held
Walter Hewel
Devid Striesow
Feldwebel Tornow
Dieter Mann
Feldmarschall Wilhelm Keitel
Bettina Redlich
Frl. Constanze Manziarly
Heinrich Schmieder
Rochus Misch
Anna Thalbach
Hanna Reitsch
Dietrich Hollinderbäumer
Ritter Robert von Greim
Ulrike Krumbiegel
Dorothee Kranz
Karl Kranzkowski
Wilhelm Kranz
Thorsten Krohn
Dr. Stumpfegger
Jürgen Tonkel
Erich Kempka
Fabian Busch
Obersturmbannführer Stehr
Christian Hoening
Reichsarzt SS Grawitz
Dirk Borchardt
Panzerkommandant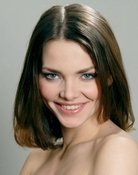 Elizaveta Boyarskaya
Schwester Erna
Michael Brandner
H. Fritzche
Martin Butzke
SS-Soldat 1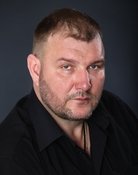 Dmitriy Bykovskiy-Romashov
Soldat 2
Mathias Gnädinger
Hermann Göring
Bohdan Graczyk
Oberst Clausen
Norbert Heckner
Standesbeamter Wagner
Julia Jentsch
Hanna Potrowski
Michael Kind
SA-Mann / Ruinenkeller
Elisabeth von Koch
Margarete Lorenz
Konstantin Lukashov
Älterer Soldat
Stefan Mehren
Verwundeter Soldat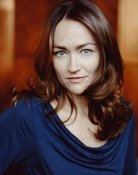 Katerina Poladjan
Russische Arzthelferin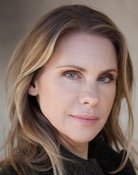 Tanja Schleiff
Russische Ärztin
Christian Schmidt
SS-Mann Greifkommando
Jurij Schrader
Dolmetscher
Mariya Semenova
Rothaarige Frau
Igor Sergeev
Russischer Soldat
Klaus-Jürgen Steinmann
Offizier 1
Oliver Stritzel
Maschinist Hentschel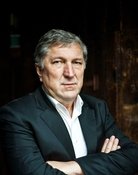 Veit Stübner
Obergruppenführer Tellermann
Vsevolod Tsurilo
Russischer Adjutant
Henning Peker
Wachsoldat vor der Wolfsschanze (uncredited)
Dieter Rupp
Mohnke's Adjutant im Bunker (uncredited)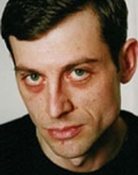 Andrey Blagoslovensky
Soldat im Ruinenkeller
Movie Review
No review for this movie.