About Movie
After losing their academic posts at a prestigious university, a team of parapsychologists goes into business as proton-pack-toting "ghostbusters" who exterminate ghouls, hobgoblins and supernatural pests of all stripes. An ad campaign pays off when a knockout cellist hires the squad to purge her swanky digs of demons that appear to be living in her refrigerator.
Movie Related Video
Basic Details
Release Date:
08 June 1984
Production Country:
United States of America
Original Language:
English
Production Company:
Delphi Films, Black Rhino Productions, Columbia Pictures
Tagline:
They ain't afraid of no ghost.
Movie Crew
Screenplay:
Dan Aykroyd
, Harold Ramis
Director:
Ivan Reitman
Producer:
Ivan Reitman
Producer:
Michael C. Gross
Producer:
Joe Medjuck
Movie Cast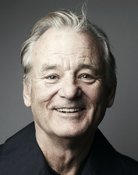 Bill Murray
Dr. Peter Venkman
Dan Aykroyd
Dr. Raymond Stantz
Sigourney Weaver
Dana Barrett
Harold Ramis
Dr. Egon Spengler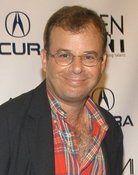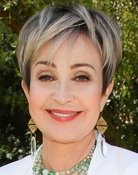 Annie Potts
Janine Melnitz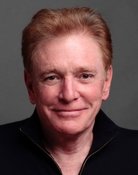 William Atherton
Walter Peck
Ernie Hudson
Winston Zeddemore
Jennifer Runyon
Female Student
Michael Ensign
Hotel Manager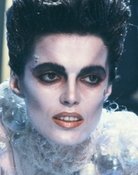 Jordan Charney
Dean Yager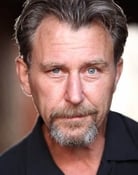 Timothy Carhart
Violinist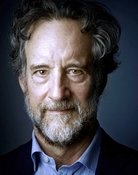 John Rothman
Library Administrator
John Ring
Fire Commissioner
Norman Matlock
Police Commissioner
Joe Cirillo
Police Captain
Joe Schmieg
Police Seargeant
Reginald VelJohnson
Jail Guard
Rhoda Gemignani
Real Estate Woman
Murray Rubin
Man at Elevator
Larry Dilg
Con Edison Man
Patty Dworkin
Woman at Party
Jean Kasem
Tall Woman at Party
Frances E. Nealy
Chambermaid
Christopher Wynkoop
TV Reporter
Winston May
Businessman in Cab
Tommy Hollis
Mayor's Aide
Eda Reiss Merin
Louis's Neighbor
Ric Mancini
Policeman at Apartment
Cheryl Birchenfield
Annette Fleming
Kymberly Herrin
Dream Ghost
Ruth Oliver
Library Ghost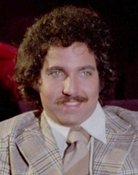 Movie Review
John Chard
They came, they saw, they briefly conquered the 80s.
A trio of misfit parapsychologists set up business as Ghostbusters. Ideal really because although slow at first, their business starts to boom as New York comes under threat from a supernatural force.
Dan Aykroyd had this idea about space Ghostbusters in the future and the plan was to have himself and fellow Blues Brother, John Belushi, star in it. Pitching it to producer and director Ivan Reitman saw the basic concept retained but eventually it became what we now know as Ghostbusters. Co-written with Harold Ramis (also a co-star), Aykroyd's genesis turned not only into a "monster" smash hit at the box office, but also into a pop-cultural "phenomenon". In fact it actually is nice to re-visit the film these days without the public euphoria that swamped the movie for what seemed like a decade. T-shirts with the Ghostbusters logo on were everywhere, a telephone number if you rang it would have the Busters on answer phone, whilst the title song from Ray Parker Jr could be heard on the hour every hour on the radio. Even the catch phrase of "who ya gonna call?" was being used by the young, the old and the restless. Marketing genius or cynical tactics covering a sub-standard film?
Well ultimately the film is really rather ace, it has some problems for sure (the effects were bad back then, never mind now and Ernie Hudson is a token addition to the team) but it's razor sharp with its wit and has a mass appeal to people of all ages. It's a basic odd ball's to the rescue plot, but the differing characterisations and comedy lift it considerably higher than similarly themed films that had come prior to it. That it boasts a bigger budget and Bill Murray of course helps the cause. Murray was brought in after Belushi had left the mortal coil, and promptly owns the film. His Dr. Venkman is a fusion of sarcasm, biting one liners and sees science as a way of getting girls. All of which blends mirthfully with the polar opposites that are Aykroyd's Stanz and Ramis' Spengler. Sigourney Weaver lights up the screen as the soon to be possessed, and chased by Venkmen, Dana Barrett and Rick Moranis does meek goof-ball supreme as Louis Tully. There's also value to be found in the script courtesy of some political nudging as the mayor is aware of vote power, while the human element badness and cynicism comes from William Atherton's (suitably weasel like) stiff suit Walter Peck.
Given its success (it made a worldwide profit of almost $262 million) a sequel was inevitable. Amiable enough as it was, it was a pale shadow of the first film and even recycled the ending. So stick with this bad boy then, a fun film for all that serves as a reminder of when the world went Ghostbusters barmy. 8/10