About Movie
Australian good girl Sandy and greaser Danny fell in love over the summer. But when they unexpectedly discover they're now in the same high school, will they be able to rekindle their romance despite their eccentric friends?
Basic Details
Release Date:
07 July 1978
Production Country:
United States of America
Original Language:
English
Production Company:
Paramount, Robert Stigwood Organization (RSO)
Tagline:
Grease is the word
Movie Crew
Director:
Randal Kleiser
Screenplay:
Bronte Woodard
Producer:
Allan Carr
, Robert Stigwood
, Neil A. Machlis
Movie Cast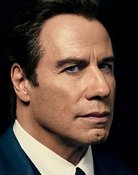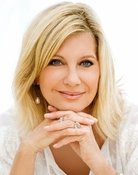 Olivia Newton-John
Sandy Olsson
Stockard Channing
Betty Rizzo
Dinah Manoff
Marty Maraschino
Eve Arden
Principal McGee
Edd Byrnes
Vince Fontaine
Susan Buckner
Patty Simcox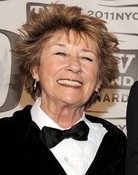 Annette Charles
Cha Cha DiGregorio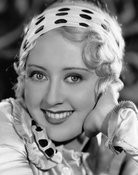 Eddie Deezen
Eugene Felnic
Fannie Flagg
Nurse Wilkins
Frankie Avalon
Teen Angel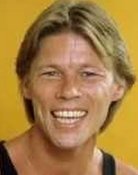 Dennis C. Stewart
Leo "Craterface" Balmudo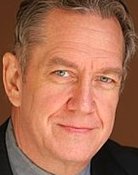 Movie Review
Cat Ellington
Grease is definitely the word! ...
When my family (my mother, my brother, and I) went out on our traditional weekly "Movie Date Night" (as we so lovingly named it during that time) to see Grease at the Chicago Theater, "Thank God It's Friday" had been playing at the old State and Lake Theater right across the street from the CT. And me being a hopeless Donna Summer fanatic, naturally I'd wanted to see "TGIF" too, but it had to be Grease, first, because our tix were purchased in advance ... And also because we were only committed to one movie at a time...sometimes. 😊
I was glad, however, that we got to see Grease, because I was in love with this film by the time it ended. It was one of my most cherished childhood experiences/memories. And I still hold it dear today.
This Randal Kleiser directed musical was one of the greatest cinematic oeuvres of its time - even today, undergoing readaptations for the stage, and entertaining both past and present generations. In Grease, the film, John Travolta (my guy) and Olivia Newton-John (my girl) star as Danny and Sandy, who meet one summer at the beach and fall madly in love. However, there's one problem: Danny is a local fella (and a 'T-birds greaser gang member'), while Sandy (pure and clean-cut from Australia) is only in town vacationing for the summer. When the summer ends, their newfound (and passionate) relationship may also have to. But will it?...
Set in 1950s California, Grease is a motion picture for the Hollywood history books. It is tremendously directed, with a beautifully-composed soundtrack. And the cast? Well, what can you say when you have a gifted supporting ensemble of some of the best in their respective crafts: Stockard Channing, Frankie Avalon, Eve Arden, Joan Blondell, Sha-Na-Na, Sid Ceasar, and Alice Ghostley, among a talented bundle of others.
Grease is one of my all-time favorites. The story is grade A, and so are the legendary performances, as is the equally fabled soundtrack to which it is set. I love this movie, and highly recommend it to everyone ... Especially those of you, who like me, harbor a passion for musicals.